The Lifeline Express is on display at Chhatrapati Shivaji Maharaj Terminus
Platform No. 10 on June 6, 2018 from 10:00 am to 4:30 pm.
Read more or watch the video
DONATION TO IMPACT INDIA FOUNDATION THROUGH 'BENOW'
The students of Parle Tilak Vidyalaya Association's Institute of Management, Mumbai, currently interning with us, have initiated a Campaign on the Crowd Funding platform "Benow" for raising funds and awareness on activities related to Impact India's Preventive Health programme the "Community Health Initiative" underway in the Tribal areas of Palghar District, Maharashtra.
Any contribution that your friends and family could gift to Impact India Foundation, would be greatly appreciated. Donation amounts range from as little as Rs. 200 (for Sanitary pads) to Rs. 10,400 (for Dietary food supplements for Pregnant Women).
Please visit: https://merchant.benow.in/r/AL849/gFM005

Welcome to Impact India Foundation!
Action Today To Prevent Disability Tomorrow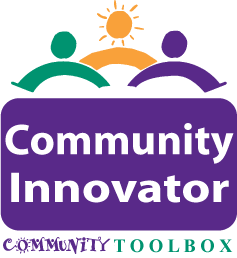 IMPACT
is an International Initiative Against Avoidable Disablement, promoted by the
UNDP
,
UNICEF
, and
WHO
in association with the Governments of each participating country. IMPACT worldwide was launched in India in October 1983 in response to a National Plan of Action.
Train of Hope - videos by Newsx on Lifeline Express
Part 1
&
Part 2
Celebrating 20 years of the LLE - a picture gallery
by Guardian, UK
Read more
or download
Impact India's brochure
in
.zip (2.00 MB)
or
.pdf (2.75 MB)
format
Process Document
is now available for replication of Community Health Initiative.
Download / View
message to Impact India Founcdation from Prime Minisiter's Office
dated 4
th
October 2013
View
Nutritional Status Monitoring